Basic Troubleshooting Steps for Adobe Applications
· The University of Illinois Adobe Enterprise plan is licensed using the Named User model. Sign in using the University of Illinois 2 factor authentication and a valid school email address is required to use Adobe apps. Most licensing errors are caused by improper login procedures, or applications that are out of date. Adobe does not require users to sign out of their account unless there is a change. Also, the Creative Cloud Desktop app that manages the Adobe applications and the sign in process runs in the background, so it is easy to miss this important step when troubleshooting problems.
Adobe subscriptions are normally activated within 1-2 hours of checkout.
Your Adobe apps are not accessible until your subscription is activated.
Please do NOT try to access your Adobe apps before waiting the minimum period for activation.
First Steps for All Users
1. Open Creative Cloud desktop and check for updates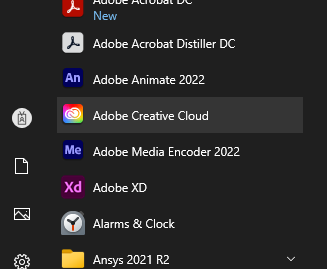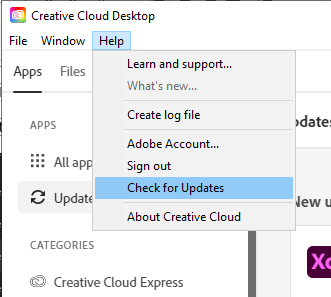 2. Make sure your Adobe Creative Cloud is updated along with the application that is having problems
3. Next click on the Account icon (blue circle with pie shape in the upper right corner) and select the "Sign Out" option..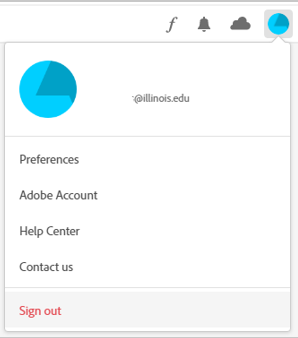 4. Select the File menu option and choose Exit Creative Cloud.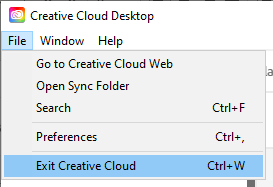 5. Reopen Creative Cloud Desktop and select the "Sign In" option.
6. Enter your University email address and wait for a redirect to the school's 2 factor authentication.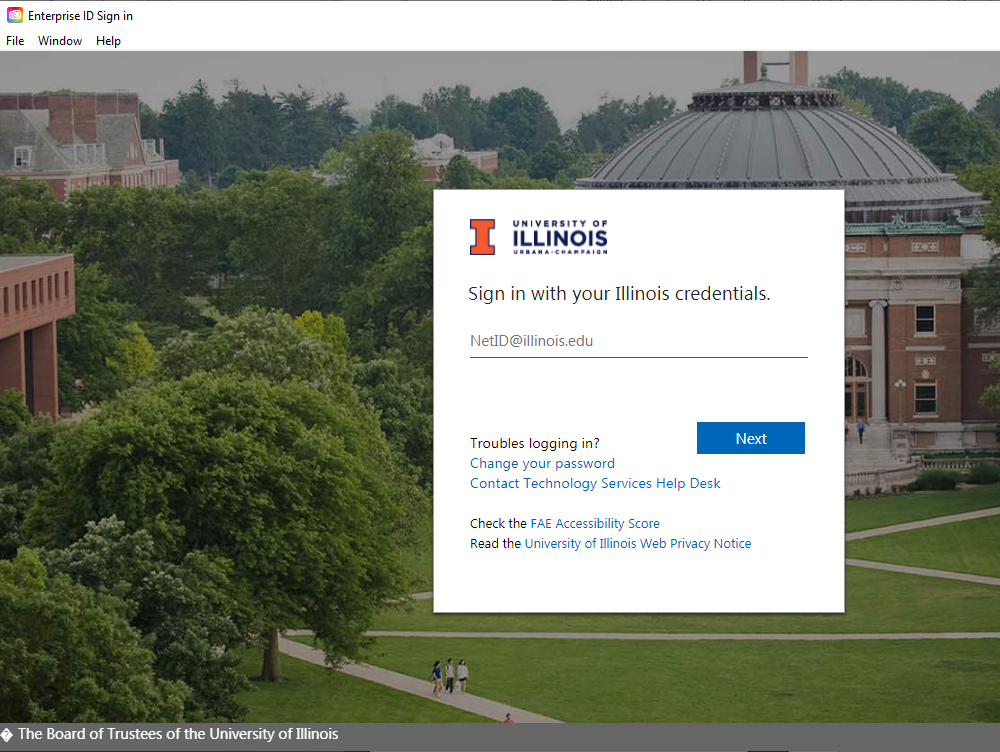 7. Customers who also have a personal license associated with their University email in addition to their school license will be given a choice to select school or personal account. They should select the school account.
8. You can confirm which account you are logged in with by clicking on the profile icon, choosing Adobe Account and checking for "Adobe for Enterprise University of Illinois" under "Your Plan".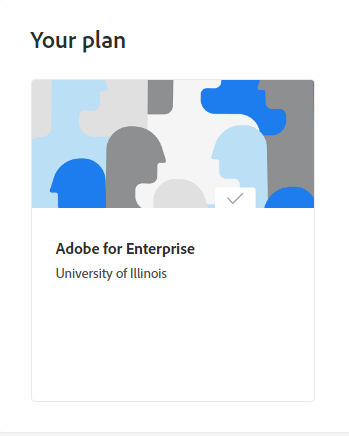 9. Once you are confirmed you are signed back in to the right account, your Creative Cloud Desktop app and your problem Adobe App is up to date, open the Adobe app you want to use again and see if it's working.

For more resources on renewing your Adobe license, using Adobe Creative Cloud, Adobe Acrobat and Adobe Creative Cloud Troubleshooting, please see the links below.