How to Renew the Adobe License Instructions
Shortcuts
1. Navigate to the WebStore website, htpps://webstore.illinois.edu. Click on Shop Personal Purchases button at the top of the page. If you are paying for the Adobe license with a CFOP from departmental banner account, click Shop Unit Purchases.
2. Select Login from the My Account box on the left side of the page to Login.
3. You will be redirected to the University of Illinois System page where you will select your University for 2-factor authentication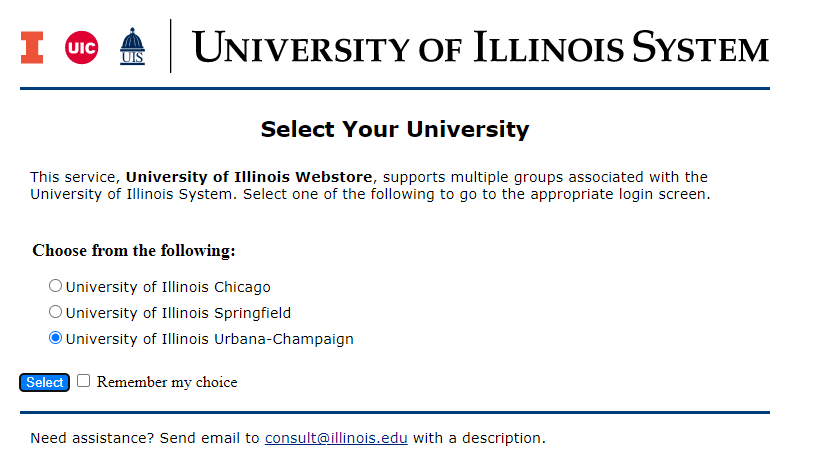 4. Complete your login for the University, using your university credentials and your 2-factor authentication.
5. In the Product Search box type Adobe or tap the Adobe Products tile to view all Adobe offers.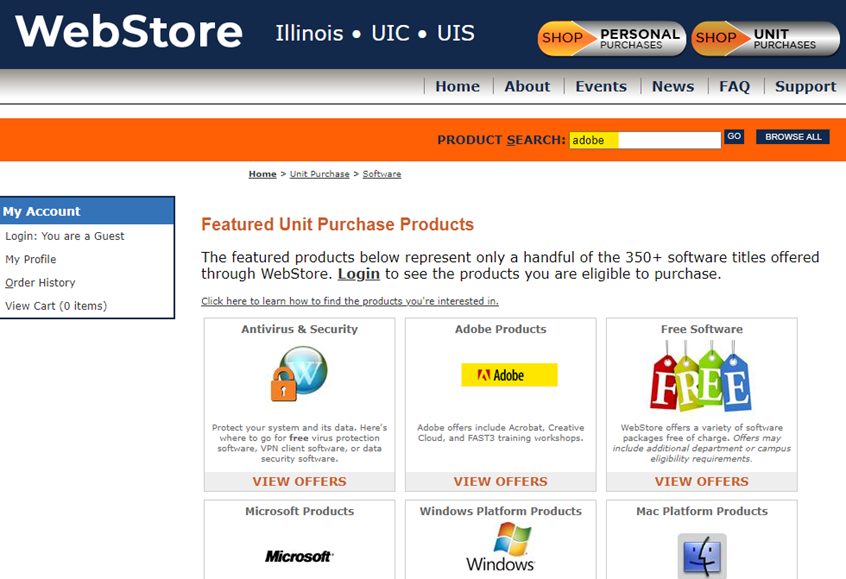 6. Your eligible Adobe products will display. Faculty and staff will see the Adobe Creative Cloud for University Staff Enterprise Access and the Adobe Acrobat DC for University Staff Enterprise Access. Select Adobe Acrobat DC if you do not need the graphics programs from the Creative Cloud Suite. Students will see the Adobe Creative Cloud Enterprise Access for their respective campus agreements.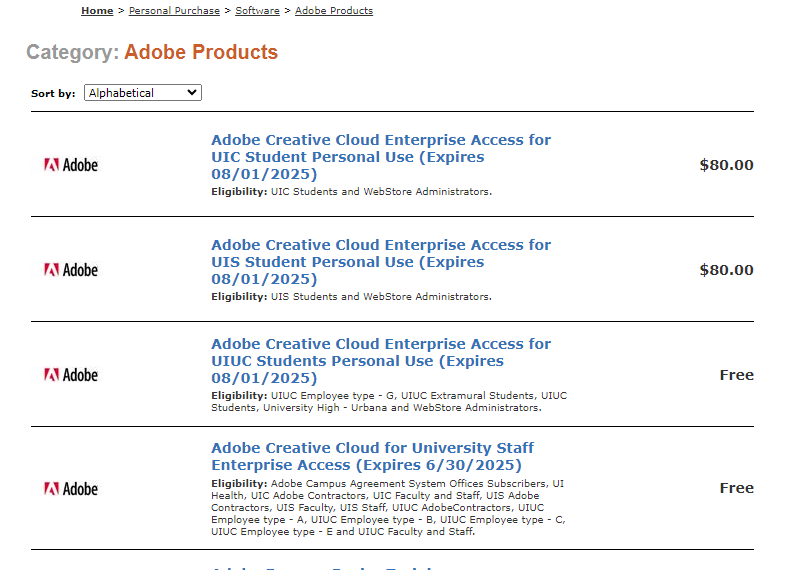 7. Once you select the offer, click Add To Cart. Only one license is allowed per account. If you have already claimed the offer, you will get a notice that you cannot order it again.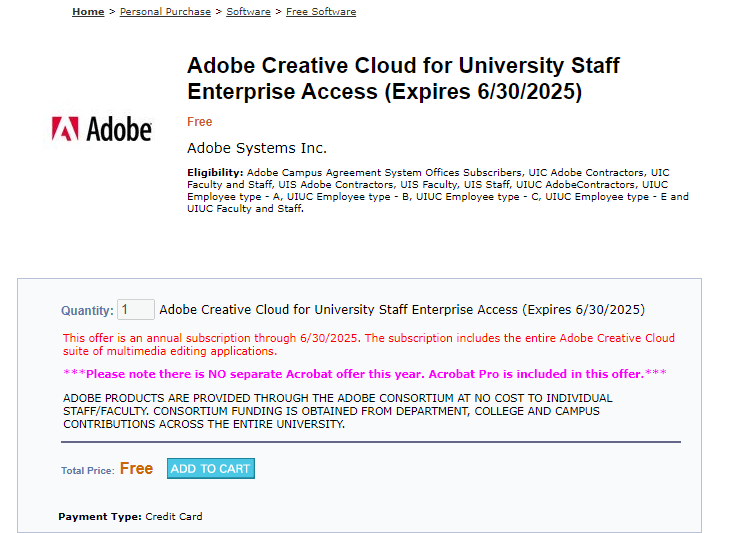 8. Faculty and Staff renewals are provided by funding from the University of Illinois consortium for the year of 2022-2023. U of I consortium funding decisions for student Adobe licenses are made separately for the campuses of UIUC, UIC and UIS. Students with questions about their respective campus funding for the Adobe student license should contact their department.
9. If you are renewing your Adobe license, it is assumed that you already have Adobe apps installed on your computer. If this is the case, there are no further actions needed after claiming this Webstore offer.
10. After you click Add to Cart, agree to the End User License Agreement.
11. Check Out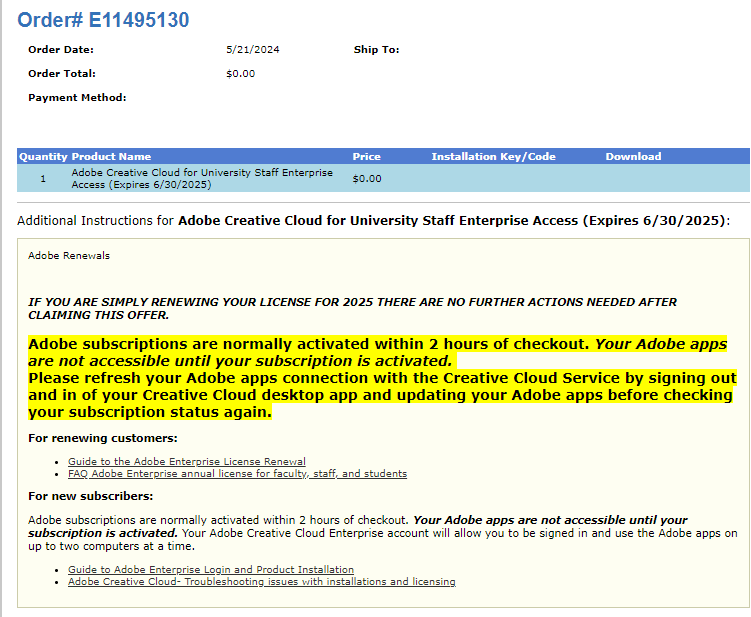 13. WebStore will also email you a receipt.
14. WebStore software includes Additional Instruction information that can be found in the Order History of your WebStore Account under the Order #. There may also be information included in your email receipt. For Adobe licenses, there is general product support information such as how long activation takes, a Quick Start Guide to begin installing your apps, and troubleshooting information.
15. If you are experiencing an error downloading your first Adobe app, please see the Basic Troubleshooting steps for Adobe Applications Guide that is linked below.
Adobe subscriptions are normally activated within 1-2 hours of checkout.
Your Adobe apps are not accessible until your subscription is activated.
****IMPORTANT:
· Downloading your apps directly from Adobe.com or using the Creative Cloud Desktop App is the PREFERRED method for installation for personal computers.
· If you have a University Computer with Managed Software Services, use the Managed Software Center App on the computer to download and install your Adobe apps as you will not have admin access to download and install software on your machine
For further instructions on downloading your Adobe apps and other resources for Adobe, please see the links below.
· FAQ Adobe Enterprise annual license for faculty, staff, and students