SigmaPlot

14 Installation Instructions

Windows
1. Email webstore@illinois.edu your purchase receipt and computer name to request license server configuration for your computer.
2. Due to firewall restrictions, particularly on off-campus and wireless connections, you will need to connect to your campus VPN service before installing and to use this software.
3. You will need to download two files. The installer and a license manage .ini file.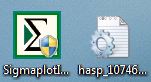 4. You will see a Windows Installer window.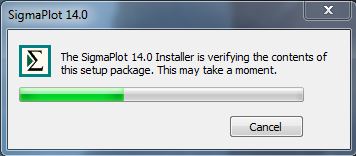 5. Your computer will begin to configure the application's requirements. This may take several minutes.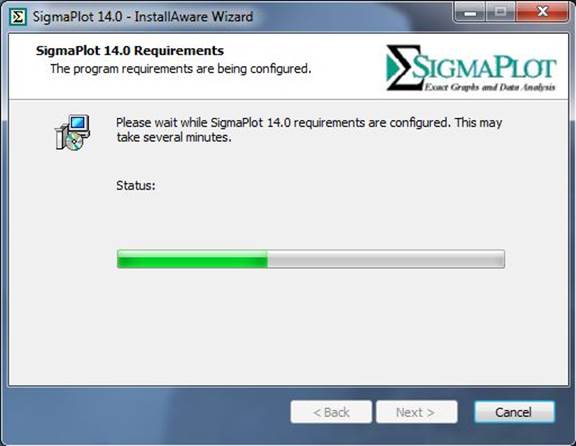 6. Click Next.
7. Accept the license agreement and click on Next.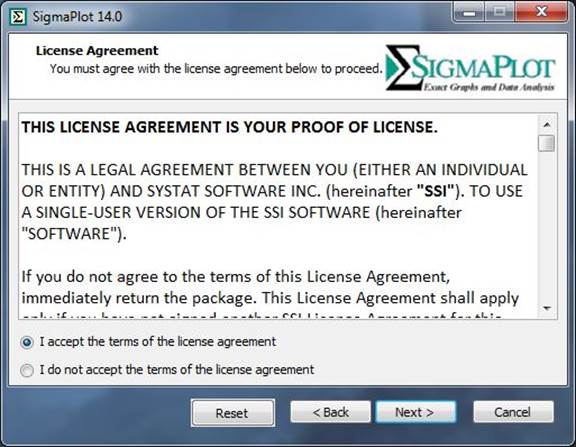 8. Enter your name, University of Illinois as the Organization and the serial number. The serial number was provided to you when you purchased the software. You can retrieve this number by logging into the WebStore and clicking on Order History. Find this offer on your list and click on the order number. Click Next.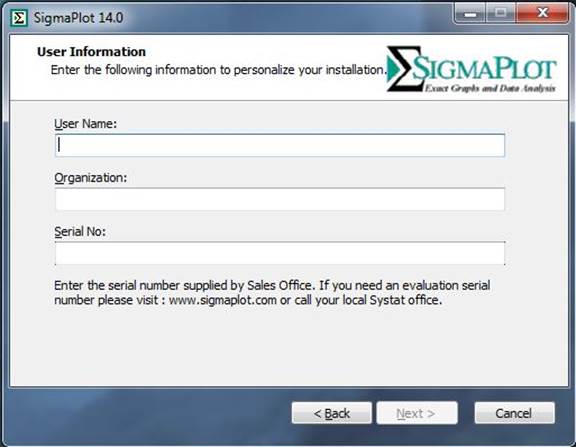 9. Select a destination folder and click on Next.
10. Select the features you wish to install and click on Next.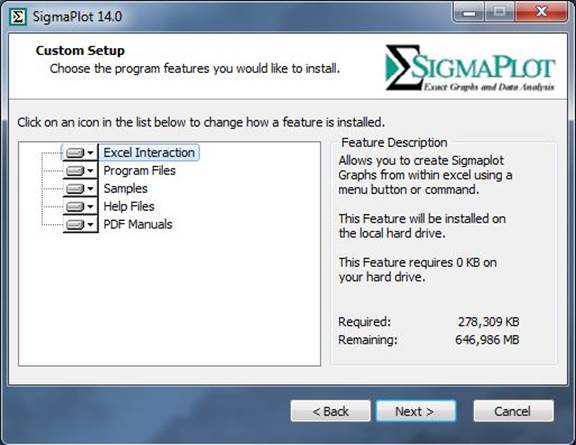 11. Click Next.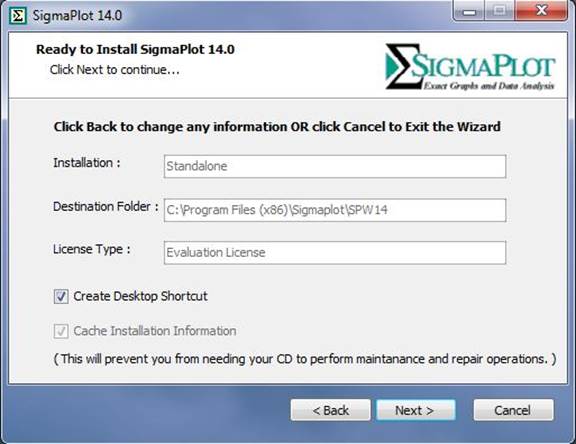 12. The installation will begin and will take several minutes.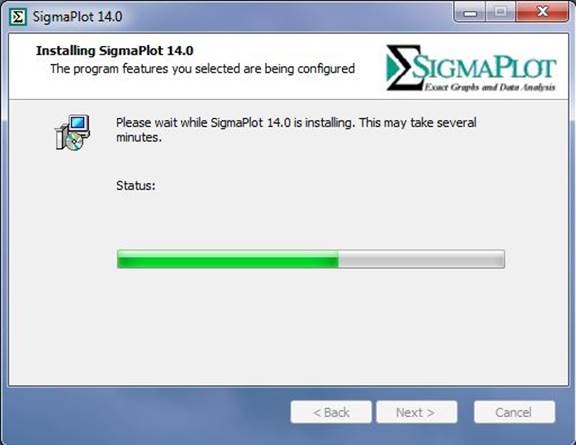 13. Click Finish.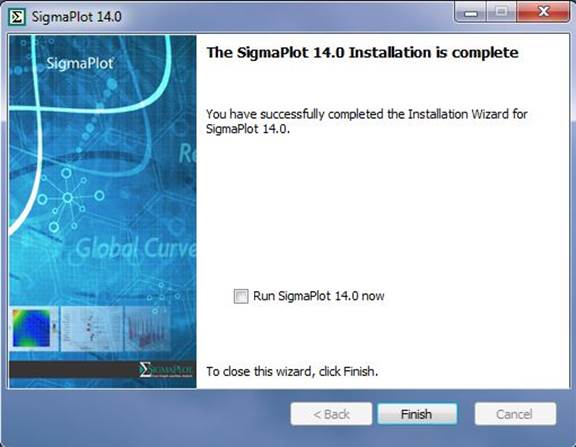 14. Copy the .ini file you download in step 3 to the following location on your computer.
C:\Users\UserName\AppData\Local\SafeNet Sentinel\Sentinel LDK\ hasp_107466.ini
If you cannot find this location on your computer please open Control Panel, click on Folder Options, the view Tab and click Show hidden files, folders and drives. Click apply and Ok.
This will configure the license for that user account.
If more than one user uses the computer, then you must add the .ini file in each of the user accounts.
15. You are now ready to use SigmaPlot 14. Remember that if you are off campus or using wireless you must be connected to the campus network via the VPN to use this software.