Office 365 Installation Instructions
· Due to firewall restrictions, particularly on off-campus and wireless connections, you will need to connect to your campus VPN service before installing and to use this software.
1. Uninstall any previous versions of Office that you may have installed on your computer. Reboot your computer.
2. Browse to https://portal.office.com and enter your netID @illinois.edu.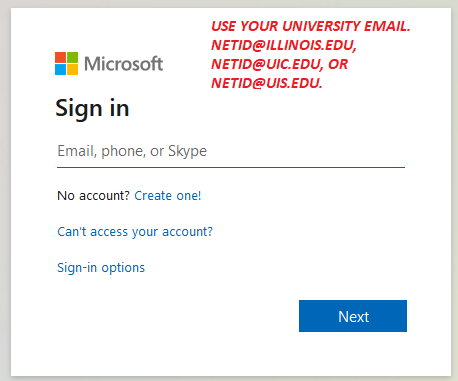 3. Choose Work or School account.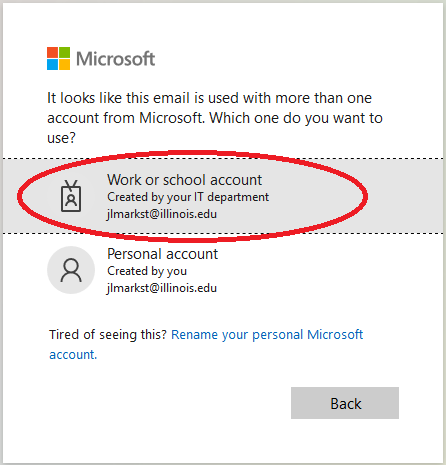 4. Enter your netID @illinois.edu and your netID password.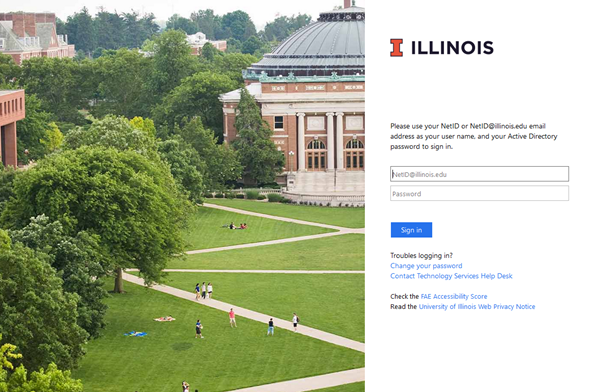 5. Complete the 2-factor authentication as requested by your campus.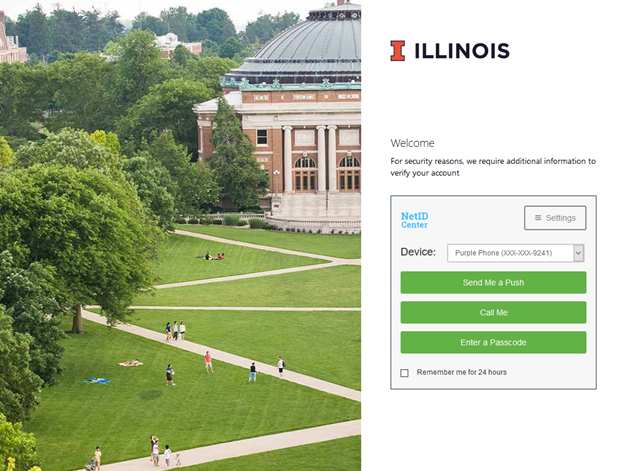 6. In the upper right corner look for Install Office button and click on the down arrow.
7. Follow the online installation prompts to install the Office application on your computer.