AutoDesk

2021 Installation Instructions
· In our example, we will be installing AutoCad 2021. The process to install other AutoDesk software will be similar.
· If you are off campus, due to firewall restrictions, you will need to use your campus VPN service before installing and to use this software.
FORM REGISTRATION REQUIREMENTS:
If you purchased an AutoDesk Administrative License:
· This software requires additional registration. Please fill out this form to register the name of the computer where you will use the software.
If you purchased either Autodesk AutoCAD or Autodesk Architecture Engineering and Construction Collection:
· This software requires additional registration. Please fill out this form instead.
If you purchased the Autodesk Education Suite Teaching and Research for Labs-Classroom Use, no computer registration is required. Please reference the additional instructions in your WebStore Order History for activation.
--------------------------------
Instructions for obtaining your computer name are available via this FAQ entry. You will be notified when the license manager has been configured for your computer

Windows
1. Double click on the .sfx file labeled AutoCAD_2021_English_Win_64bit_dlm.sfx.exe you downloaded from the Webstore.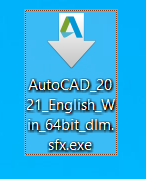 2. Select a destination folder and click OK.

3. A setup window will appear. Click on Install.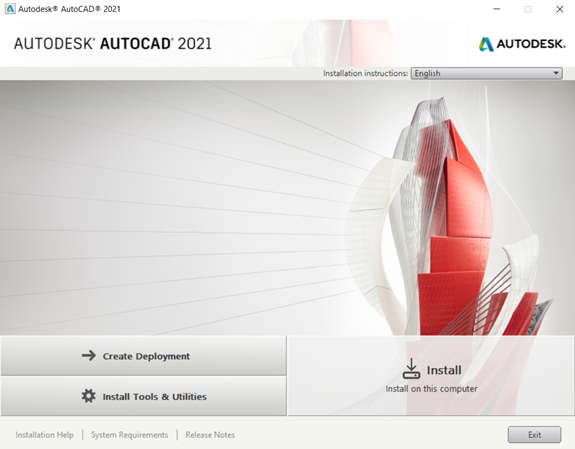 4. Accept the license agreement and click on Next.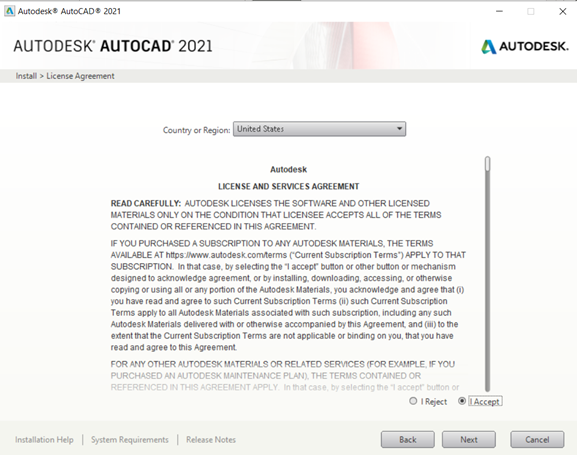 5. Select an installation location and click on Install.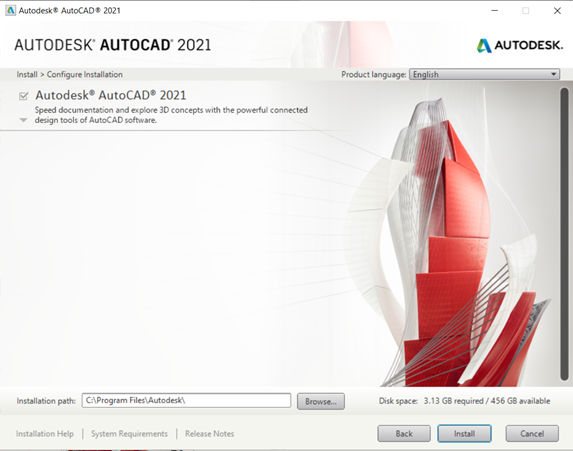 6. The installation will begin and may take several minutes.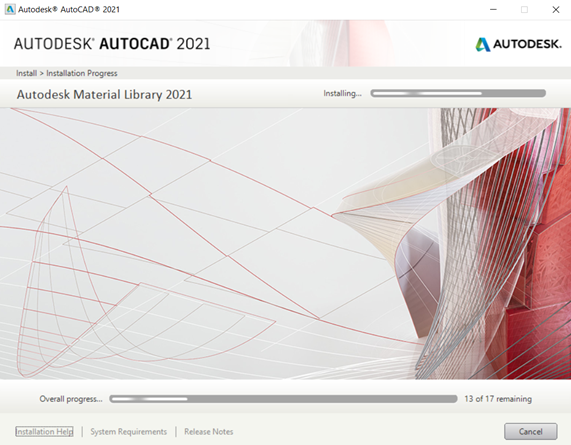 7. You may get a warning saying there is a newer version already installed. If there is no newer version installed previously, close the message window by clicking the X in the upper right corner and the install will complete.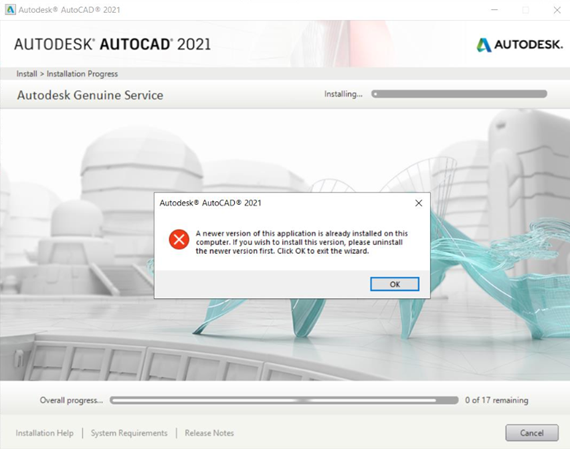 8. The installation is complete. You now need to license your product. Click on Finish and launch AutoCad 2021.
9. You may see the following screen asking to restart. Select No and restart after licensing your product.

10. Upon first launch of AutoCad 2021, you will see the following screen. Click on Use a network license. You will not enter a serial number beginning with version 2017.The serial number will be pulled from the license manager.
· If you purchased a Named User Administrative Use License, please wait for an email from WebStore with your Autodesk ID. Click on Sign in with your Autodesk ID to use the program. You are finished!
11. Select Single License Server. License server information was provided to you when you purchased the software. To retrieve this information, login to the WebStore and click on Order History. Using the provided information from your order, enter the server name. Please note that the server name needs to be in the form <port number>@<license server>. For example, 888@sample.illinois.edu. Then click Done.
You are now ready to use Autocad 2021 for Windows.
Remember: Due to firewall restrictions, you will need to your campus VPN service to use this software if you are on an off-campus connection.