Installation Instructions for Ansys Electromagnetic 2023 R1
∑ Due to firewall restrictions, particularly on off-campus and wireless connections, you will need to connect to your campus VPN service before installing and to use this software.
∑ This software requires additional registration. Please fill out this form to register the name of the computer where you will use the software.
∑ Instructions for obtaining your computer name are available via this FAQ entry. You will be notified when the license manager has been configured for your computer.
1. Download the .zip file, this could take a little bit of time, itís a large file.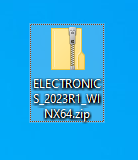 2. Double Click the file and select Extract All to your location of choice. In this example, we are extracting to the desktop.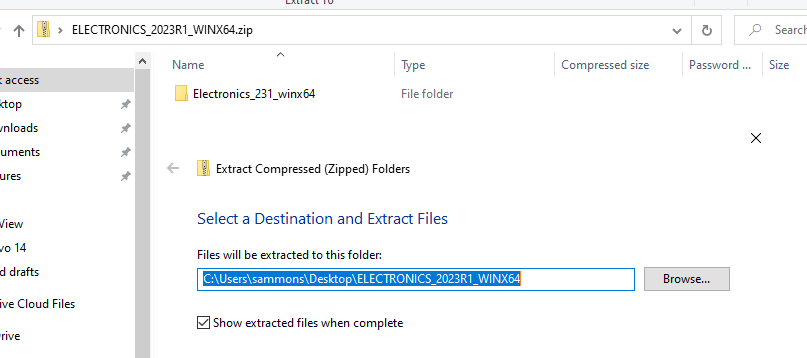 3. Allow some time for the extraction to complete.
4. Once youíve extracted the install folder you may delete the .zip file, for those that are close on space.† Remember, itís not gone until itís deleted from the Trash.† Open the folder youíve just extracted and right click on the autorun application.† Choose Run as administrator.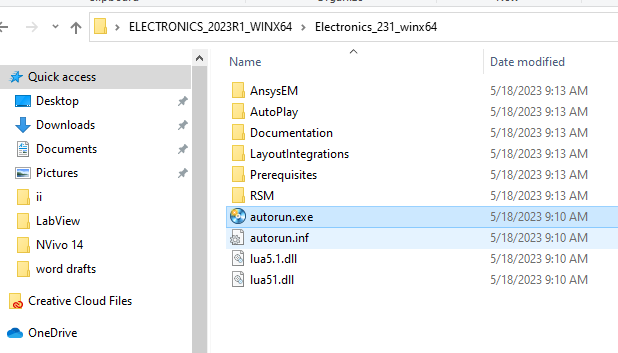 5. Updated machines can expect this error.† Click More info and choose Run anyway.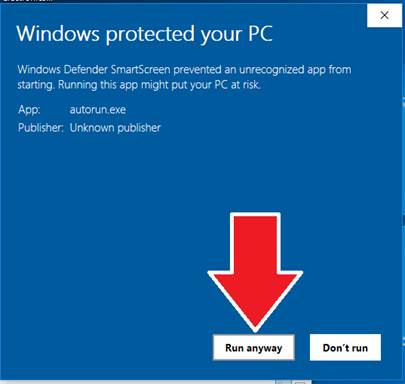 6. Choose Install Electromagnetics Suite.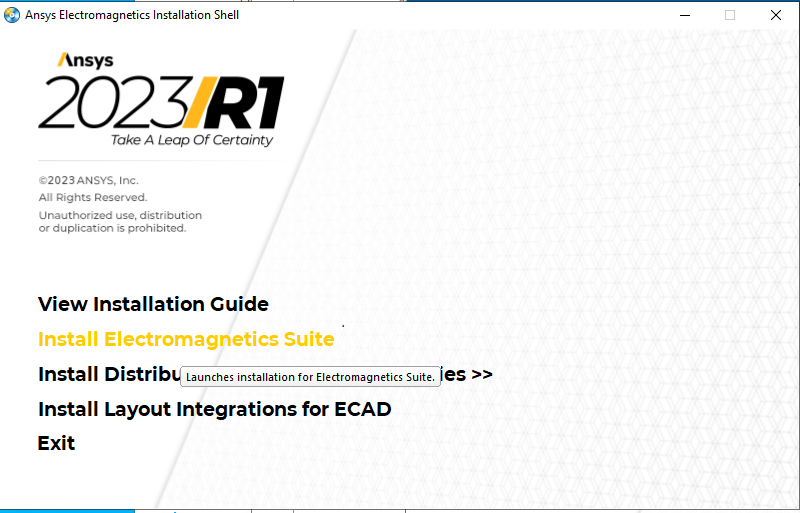 7. Click Next.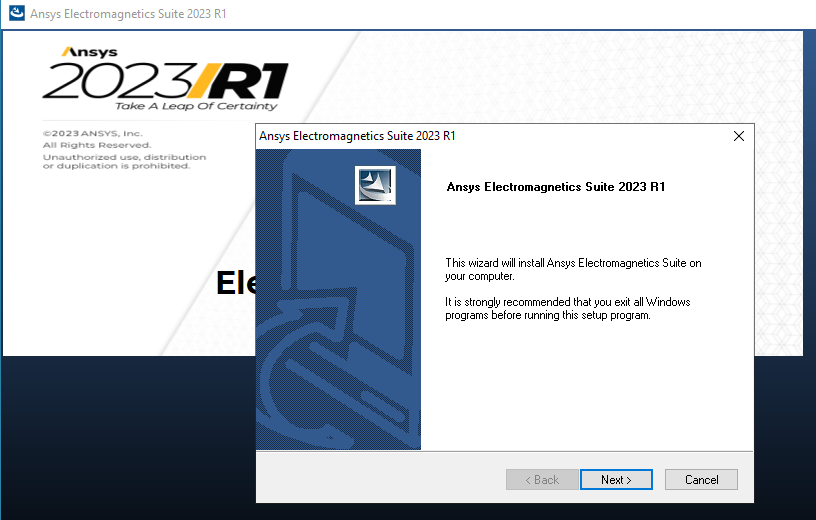 8. Read and agree to the EULA.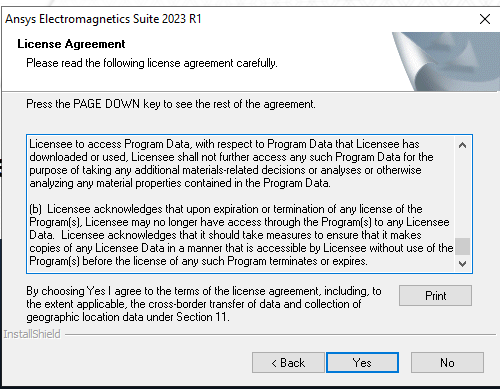 9. Choose the install destination.† WebStore recommends you leave this one default.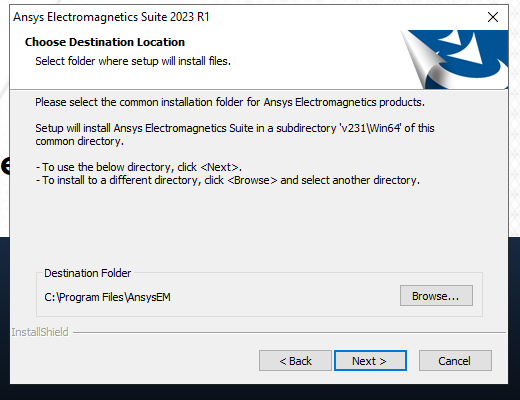 10. You now have the chance to set permissions for the default temp folder.† This is optional and used mainly on multiuser machines.† DO NOT USE THIS OPTION UNLESS YOU KNOW WHAT YOU ARE DOING.
Click next.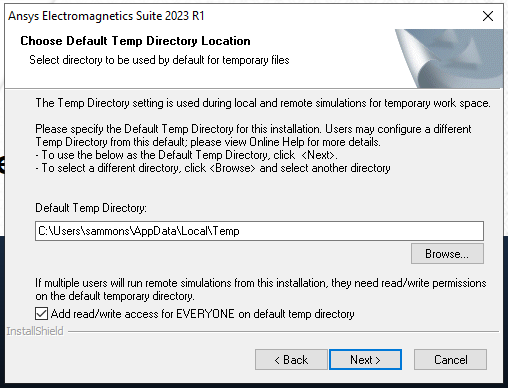 11. Now you can set the location for your Libraries.† This is mainly used for groups working on the same project.
Use local unless you are sure you know what you are doing.
Click next.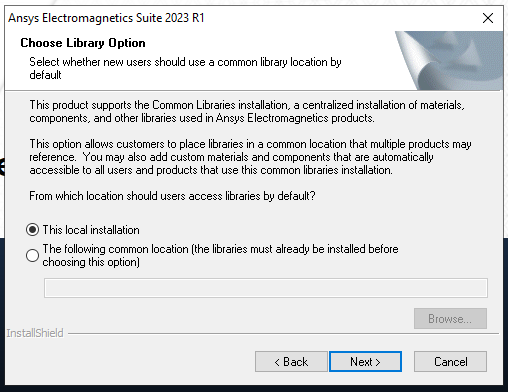 12. Enter the License Information. Select I want to specify a license server.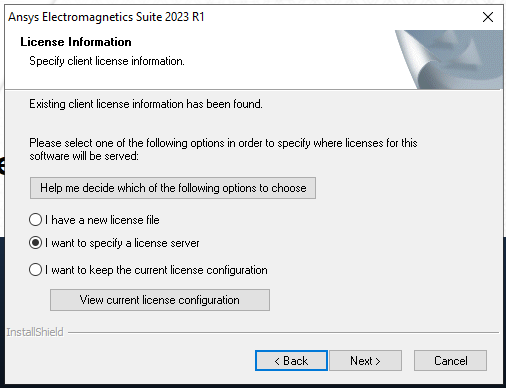 13. †In the field for Server 1, check your WebStore order history for the name of the License Server and enter it here. The port should be filled in automatically. If itís not, you may find the port number and the server address on your Order History page.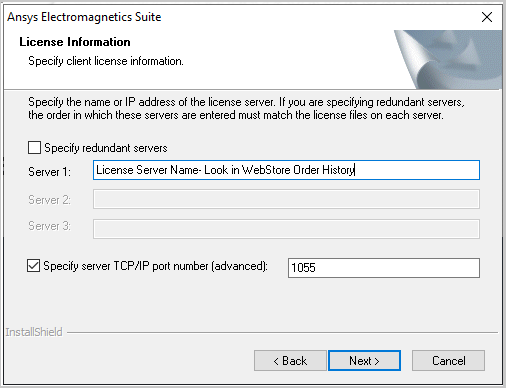 14. †Double check the information provided.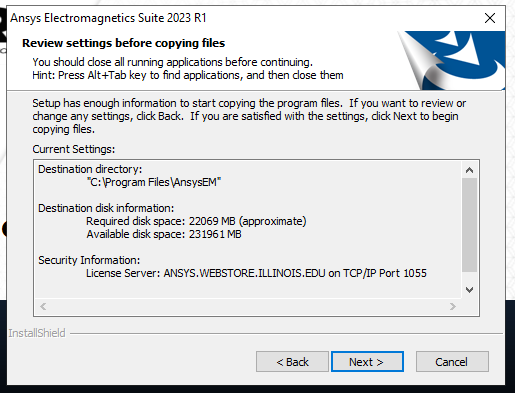 15. Ansys will now install support software and then install itself.† Be patient.† Itís a long install.
16. †If you get this error, itís okay. This one is expected.† Click OK.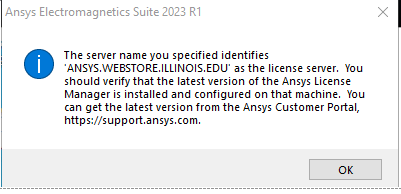 17. †Most Firewalls will need to have an exception made.† Click Allow access.
18. †You may also see this error, again, itís fine, click OK.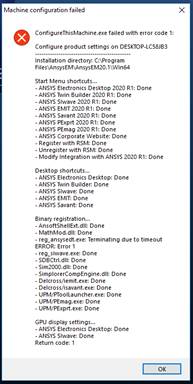 19. †Ansys will need to configure itself.† You, guessed it, this could take a bit of time.
20. †Do not launch the RSM.† Click Finish.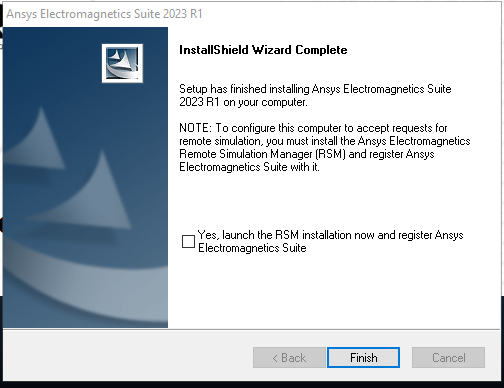 21. The Ansys Electronics Suite will be available to open from the Start menu. You can select Electronic Desktop to get started.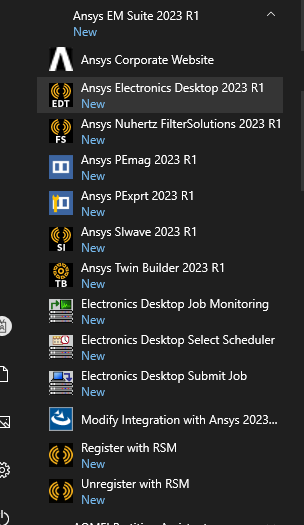 22. †On launch you may get this message that new libraries have been installed.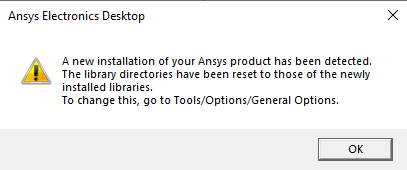 23. Accept the default location and click OK.
24. Accept or decline participation in Ansys Product Improvement program and click OK.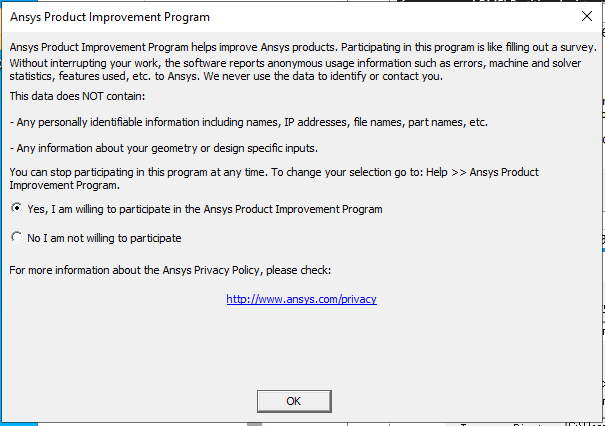 25. Wait for the program to openóit may take a while. You are ready to use Ansys Electromagnetic Suite.