Guide to Getting Your E-Text
1. Navigate to the WebStore website, htpps://webstore.illinois.edu. Click on Shop Personal Purchases button at the top of the page. If you are paying for the E-text with a CFOP from departmental banner account, click Shop Unit Purchases.
(If you get a short URL from your professor, it will take you directly to the WebStore e-text offer for your class. Skip to Step 2 for logging in.)
2. Select Login from the My Account box on the left side of the page to Login.
3. You will be redirected to the University of Illinois System page where you will select your University for 2-factor authentication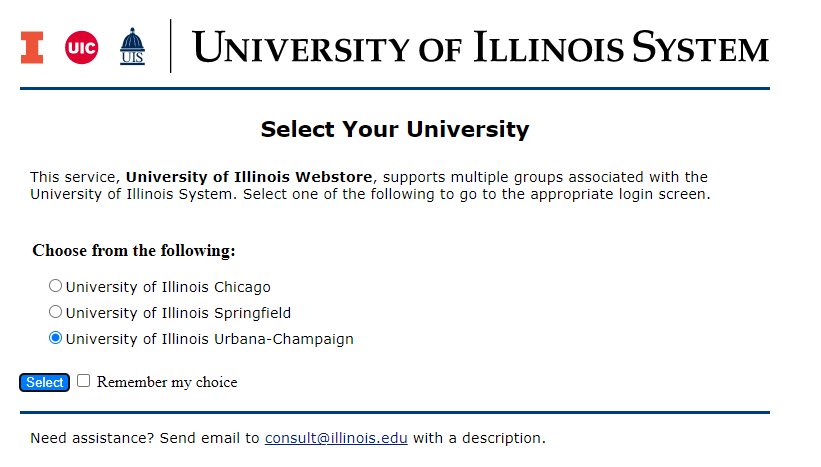 4. Complete your login for the University, using your university credentials and your 2-factor authentication.
5. Enter Course Number or e-text in Product Search section and click "Go"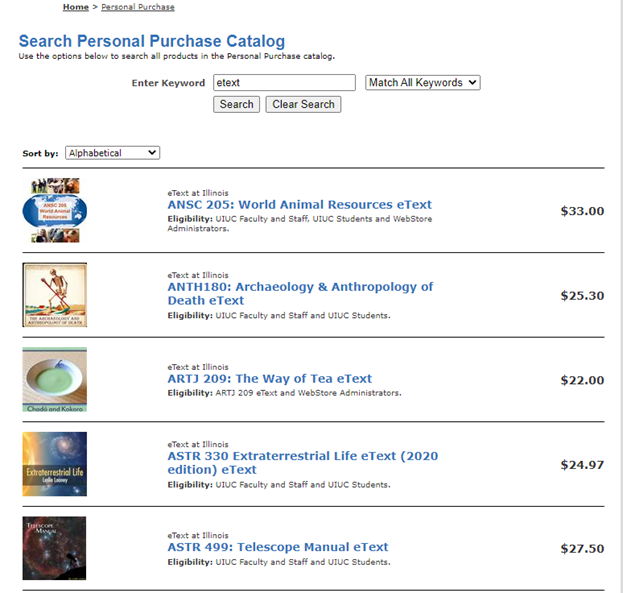 6. Select the e-text and click Add to Cart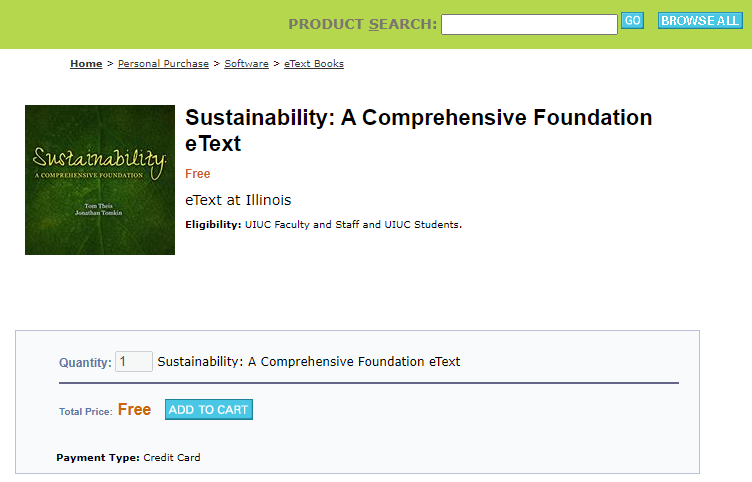 7. Accept the End User License Agreement

8. The order confirmation will appear with an e-text download link and activation code. Additional Instructions are available for entering the code and accessing the e-Text with a link.
· Please note, the Installation Key/Code is provided for your reference in case you need to provide it to the e-text group for problem solving. The actual activation is done automatically on purchase. This code is a one-time use code that confirms the purchase of the e-Text. That is why e-Texts cannot be refunded.
· The download link redirects you to the website url: https://etext.illinois.edu/myBooks. E-Texts cannot be downloaded and can only be read from this site.
9. WebStore will also send an email receipt for the purchase. A link to your WebStore order is provided to you.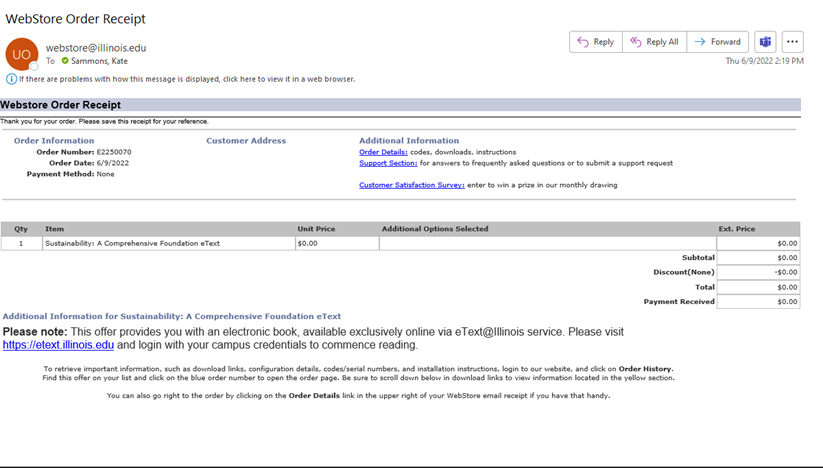 10. From the WebStore order or from a bookmark, access your e-text at https://etext.illinois.edu/myBooks. You will be redirected to the University of Illinois System Login where you will select your university and supply your login ID and password. You will complete 2-factor authentication if necessary.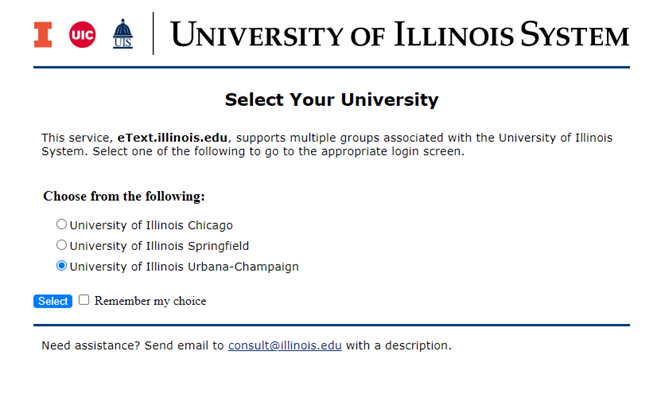 11. Your e-text books will display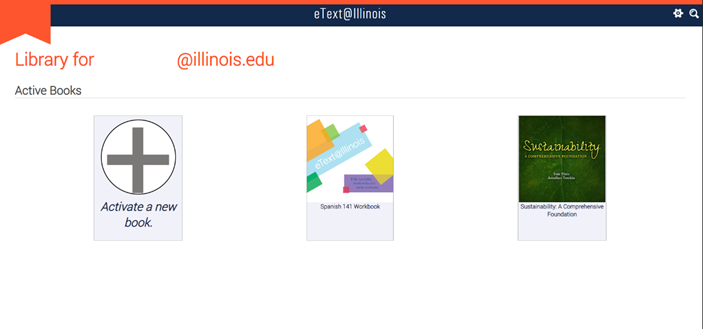 12. Although all e-Texts should activate automatically, sometimes there is an error. If you see a notification that your e-text has NOT been automatically activated, follow the steps below for activating your e-text manually.
13. Go back to your Order History at the Webstore and copy the Installation Key/Code to the clipboard.
14. Click on the link in the text box that says "You can enter this code and access the e-text here. Or you can use this URL-- https://etext.illinois.edu/myBooks This will take you back to your e-text account page again.
15. Hover your mouse over e-text in the top left corner and click on Activate a New Book.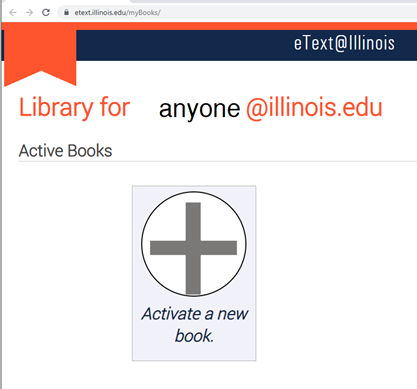 Enter the key that you copied into your clipboard in step 1 and click Add This Book to My Library.

16. Your etext should activate and display. You are ready to use your eText.
17. Occasionally, eText purchases may encounter a credit card error. If you experience a check out error at purchase, open a ticket by emailing the webstore@illinois.edu